Post Punk /Darkwave band formed in February 1984 in Athens, Greece.
LEFKI SYMPHONIA recorded four albums,appeared in numerous compilations and toured in Greece,Spain,Roumania and Germany during 1986-2000.
Their first album titled Mistiki Kipi/Secret Gardens, was released in April 1986 by EMI Greece.In 1987 they played two concerts in Barcelona Spain in the Biennale and participated in the Biennal 87 album with the song I Vrohi Pefti Dinata/The Rain Is Falling Hard.
In August 1988 Lefki Symphonia released their second album titled Iho Tou Pothou/Echo Of Desire on EMI Greece.
Lefki Symphonia is the first greek band to appear on MTV in 1988 with the video clip of the song Kitazodas Piso/Looking Back a production of MTV, filmed in Athens.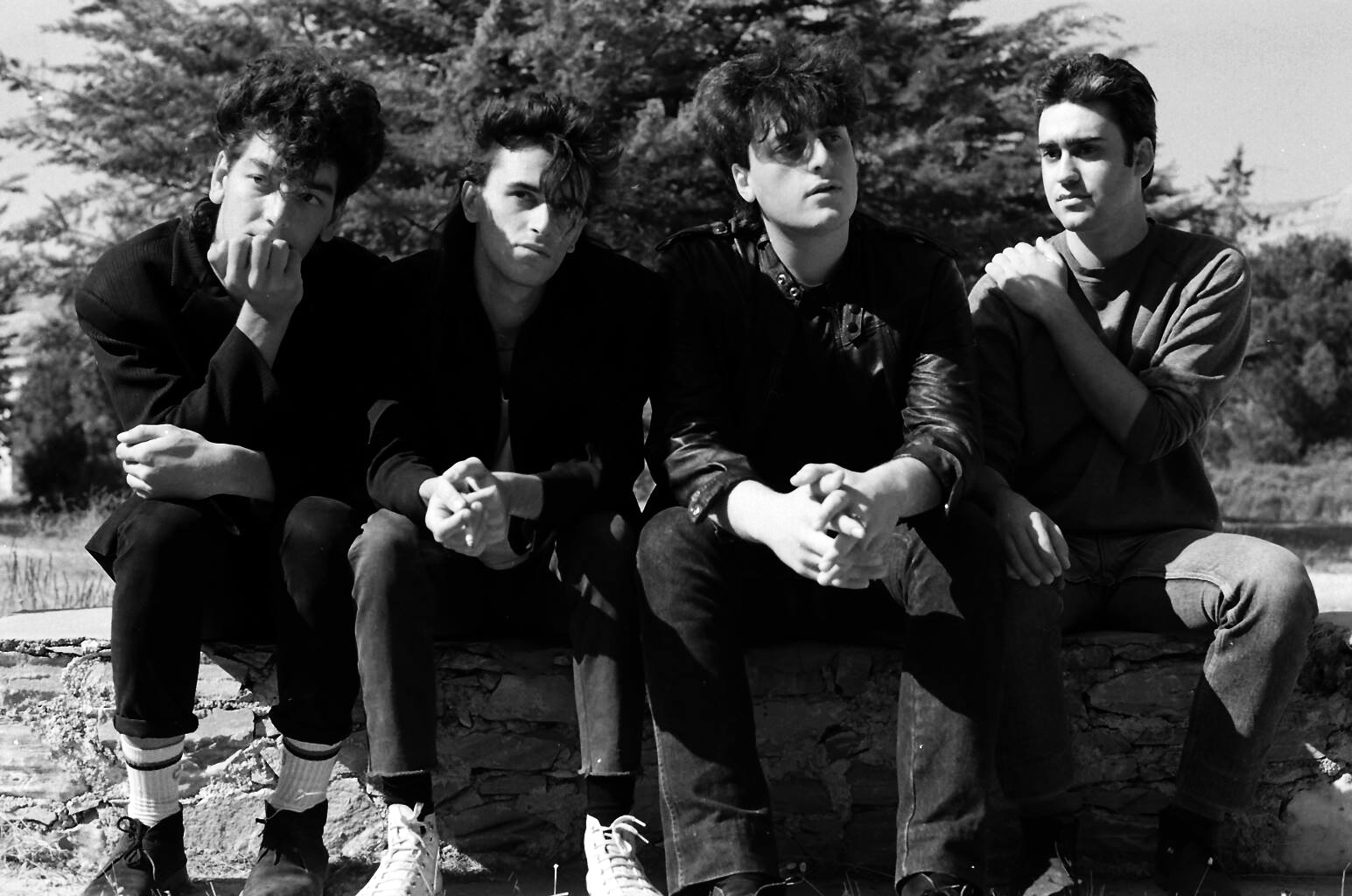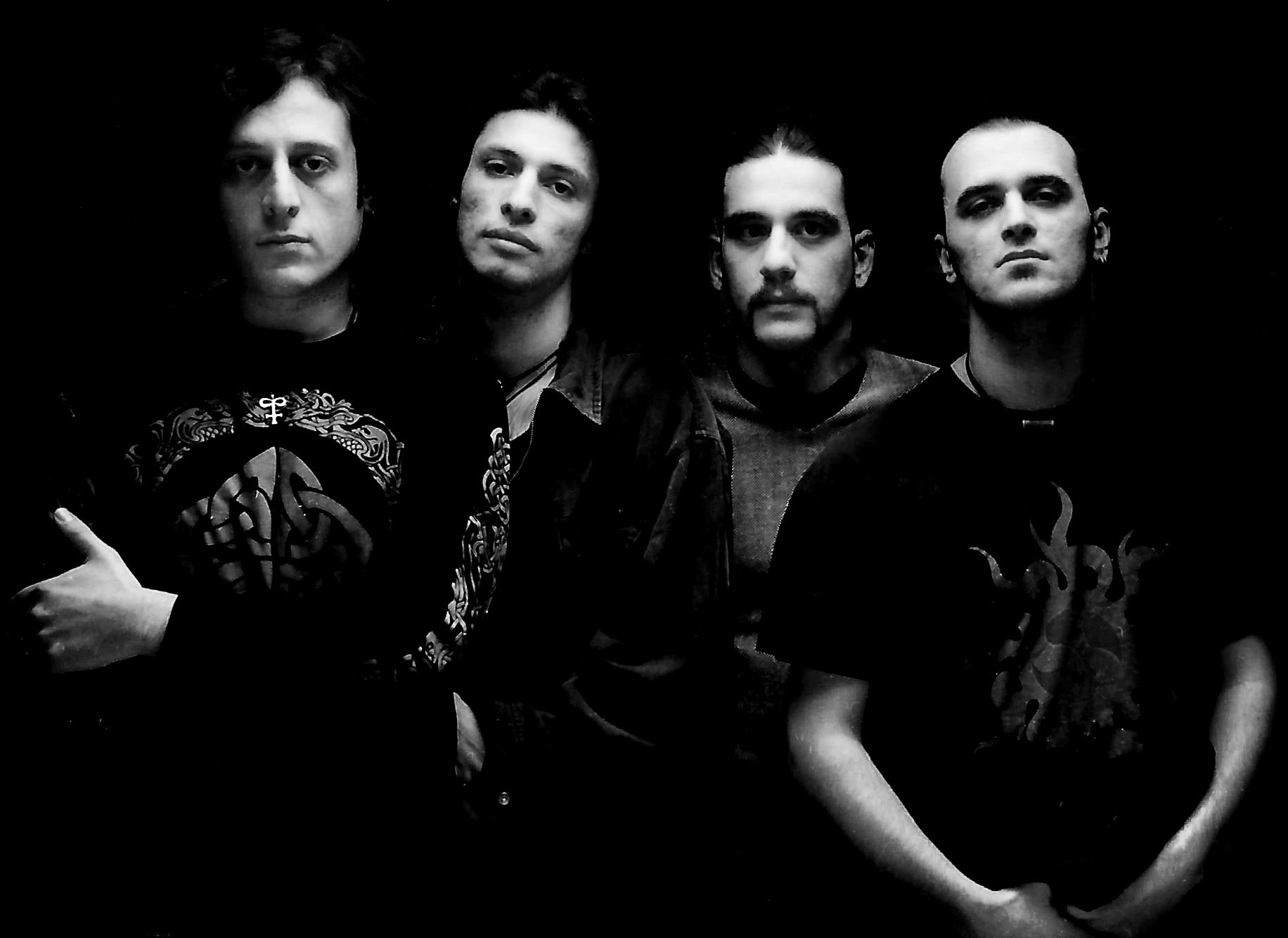 In 1990 the band moved to Berlin Germany, lived there for almost three years,playing concerts mainly in Germany and recorded their third album titled Lefki Symphonia.
In 1993, they returned to Greece and released the 12" EP Tha Ime Eki/I Will Be There and the album Lefki Symphonia (Warner Music Greece).The video of the song has been directed by the famous cult director Nikos Nikolaidis. Οn May of the same year their drummer Spyros Harisis, commited suicide at the age of 27.
On the 26th of June 1993, the band played the 1st Rock Marathon Festival with The Cult and  Metallica in Athens and toured in Greece and Germany. In June 1996 Lefki Symphonia released their fourth album titled Hromata/Colours on FM Records and toured constantly in Greece.
The band appeared live on stage at Piraeus 117 Academy in Athens on Saturday 9.12.2017 and started touring major Greek cities,playing festivals and preparing the new 5th album due for release the first months of 2020.
The first single titled Mehri Ton Thanato/Until Death and the official video is released on 12th of September 2019.On the 30th of January 2020 the second single San Ton Ilio/Like The Sun and the official video of the song  is out.
LEFKI SYMPHONIA:
Theodoros Dimitriou (vocals)
Kostas Mihalos (guitar)
Diogenis Hatzistefanidis (bass)
Vangelis Tsimplakis (drums)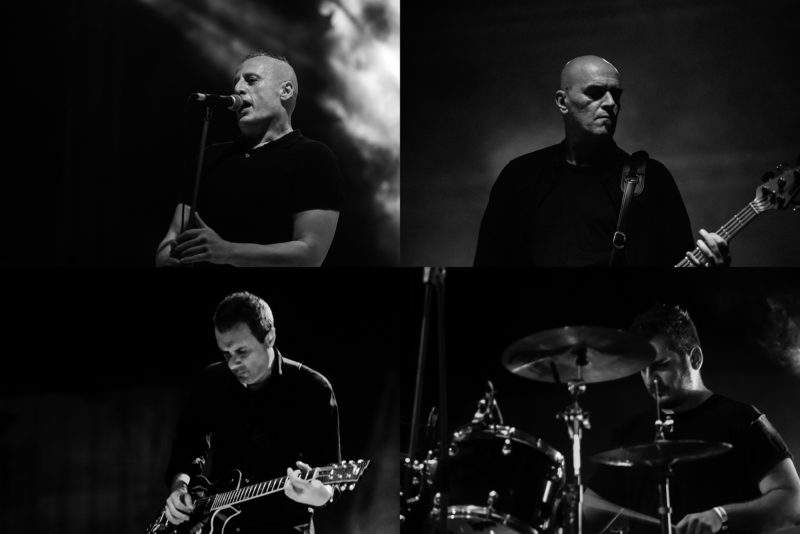 Lefki Symphonia returns with the new album "San ton ilio /Like the Sun".
The album contains 10 compositions:
Mehri Ton Thanato/Until Death
Me Mia Kravgi/With A Scream
Mavro Fos/Black Light
Dream Within A Dream
Svise Ta Ihni/Erase The Signs
San Ton Ilio/ Like The Sun
Hronia Siopila/Silent Years
Minima/Message
Dakri/Tear
Eki Pu O Anemos Rotai Gia Esena/There Where The Wind Is Asking For You
Lyrics: Theodoros Dimitriou
Dream Within A Dream:Poetry of Edgar Allan Poe
San Ton Ilio/ Like The Sun: Theodoros Dimitriou/Poetry of Romos Filiras (I Did Not Rise Up High)
Music: Theodoros Dimitriou/Diogenis Chatzistefanidis
Mehri Ton Thanato/Until Death and Minima/Message music by Theodoros Dimitriou
Arranged by Lefki Symphonia
LEFKI SYMPHONIA:
Theodoros Dimitriou(vocals)
Kostas Mihalos (guitar)
Diogenis Chatzistefanidis(bass)
Vangelis Tsimplakis(drums)
The new tracks perfectly serve the band's dark wave – post punk style in a very contemporary way. The band also incorporates melancholic and atmospheric soundscapes with psychedelic and progressive colors .The 2 singles released (Mehri Ton Thanato/Until Death &
San Ton Ilio/ Like The Sun) have been widely accepted by the fans and the new album has been awaited for months now. A release that stands without any effort, right next to the group's previous gems, which were so decisive for the Greek independent and dark scene.
Recording, mixing, mastering: hector.d
Band Photos;Kanella Klimatsida
Cover,Artwork: Melanie Merges Dimitriou
Released by Labyrinth of Thoughts records & The Lab records on March 27th, in 3 editions:
200 copies in silver vinyl
300 copies in black vinyl
200 copies on digipack cd
All editions are accompanied by extensive inlays with lyrics in Greek and English.
"San Ton Ilio/Like The Sun" video: https://youtu.be/d7-st0CE-mw
"Mehri Ton Thanato/Until death" video: https://youtu.be/e6vWIy7r3ck
Lefki Symphonia: https://lefkisymphonia.gr/
Labyrinth of Thoughts records: https://labyrinthofthoughts.gr
The Lab records: https://www.thelabtshirtathens.com/the-lab-records/